For many homeowners, basements can go one of two ways: overlooked for function other than storage and possible area for workout equipment, or fully functional, finished living space designed for entertaining, a kid's playroom or an extra guest room. Although most basements will always require consideration for moisture issues, you can do a lot to ensure that your specific basement conditions are paired with the perfect, stylish flooring fit.
What Kind of Floor Should I Put in My Basement?
There are a few things to consider when exploring basement flooring options. The first is the basement subfloor. Many basements feature concrete subfloors and as far as evenness, these can be ready for installation. However, a concrete slab is porous and moisture can be a concern. Laminate floors are designed to go over concrete slabs and can be installed either as a floating floor or direct glue down. With a concrete subfloor, you may want to consider a radiant heat system to combat the cold and damp feel of your basement flooring underfoot. Invaluable during harsh winter months, this system will be installed between your subfloor and finished floor, and will help conduct heat throughout the entire basement floor. Carpet tiles are another good option for floors that are warmer underfoot. If you're looking for a softer surface be sure to look for options that resist moisture, mold, and mildew.
Luxury vinyl flooring and laminate flooring are the two best flooring options in this regard, thankfully with style to spare!
Check out our Beautiful Design Made Simple™ basement inspiration page!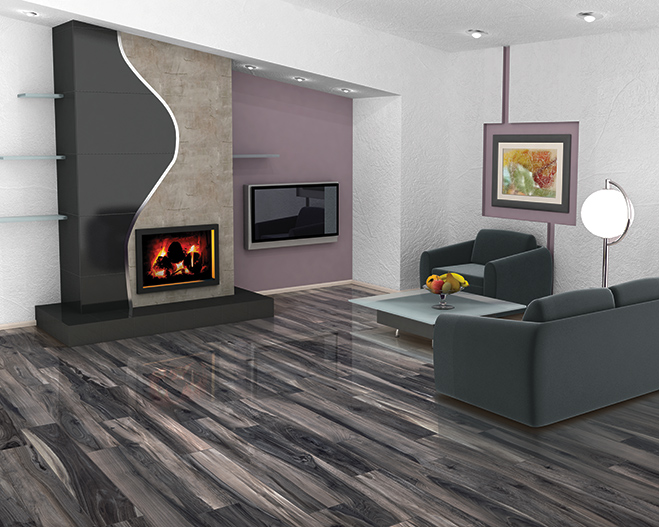 Best Vinyl Flooring for Basements

When shopping for a vinyl floor, Luxury Vinyl Tile or LVT will deliver on the visual you want for your basement while providing the maximum water resistance needed. Invincible™ H2O™ Luxury Vinyl is engineered with a unique flooring system that locks out liquid, a ceramic-fused finish, and comes with lifetime protection warranties. A great option such as the Invincible™ LVT collection will prevent your basement floor from curling as a result of water with technology. including Moistureloc™ Seal, Intensity SurfaceShield™, and Superbase™ Construction. If your kids will be playing in the basement and you need added durability, Invincible XT™ Luxury Vinyl Solidcore is not only the thickest plank available, but comes with Intensity SurfaceShield™ for durability and 3D Protective Backing for waterproof protection and antimicrobial advantages.
Are you looking for basement flooring ideas? Check out our Beautiful Design Made Simple™ basement inspiration page!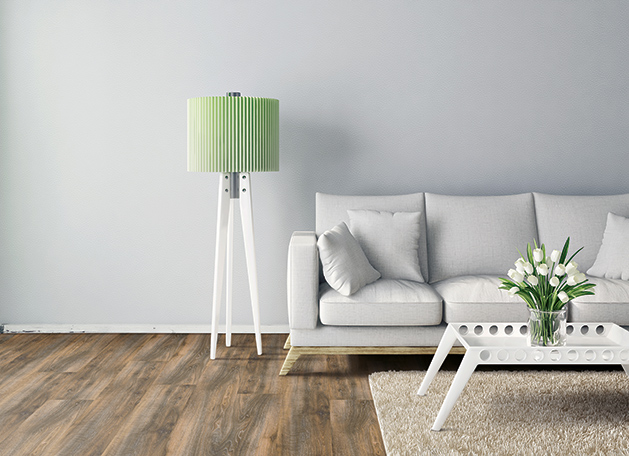 Best Laminate for Basements
With the exceptional technological advances we have in flooring today, you are not limited to only vinyl plank, sheet vinyl or vinyl tile for your basement floor. As previously mentioned, laminate flooring is a water-resistant flooring type and can be installed as a floating floor. You just need to be double-sure that the laminate product that you want to install in your basement is suitable for below grade (lower than ground level). This should in fact be something you look for as you shop for all basement floors! Browse our laminate catalog to find the perfect floor for your needs.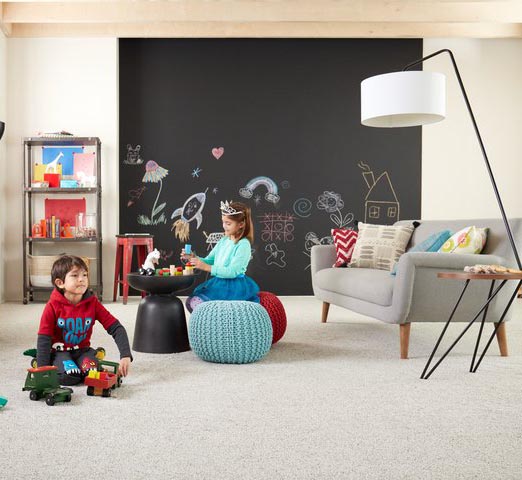 Carpet for Basement Floors
Depending on the basement, carpet can be an excellent choice for your home. Basements with little to no moisture are a perfect match for water-resistant carpet and carpet tiles, while wet basements are not ideal areas for carpet. You can find tons of styles and designs available in our carpet catalog that will complement your design goals!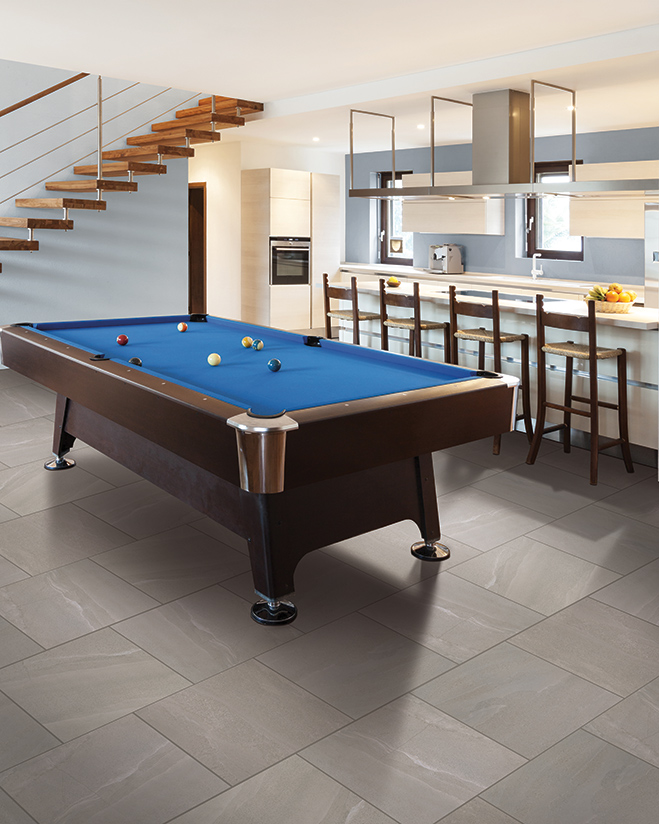 Tile Flooring for Basement Floors
Gorgeous ceramic tile options like Bel Terra Tile can also be installed in a basement as long as the subfloor is properly prepared and the tile is rated for below grade. Most ceramic tile options are moisture resistant, slip resistant, and in the case of porcelain tiles, extremely durable as well. If you have workout equipment, weights, want to hang a punching bag or need space for yoga, consider using rubber flooring to create a home gym! Not only is rubber impervious to water and will not host the growth of mold, but it's incredibly easy to install and requires no adhesive. Although rubber is not the cheapest flooring option, it is durable and specifically designed for activity.
However you plan to purpose your basement, just make sure that you maximize the extra room that your basement affords you, with the flooring you want. When crafted to our specific liking, basements can become one of the most valuable areas in our homes!