There's nothing worse than a giant stain...in the middle of your carpet! From pet stains to wine spills to sick children, nothing is more frustrating than carpet stains. But don't fret, the experts at Carpet One Floor & Home have put together a step by step guide on how to remove vomit stains from carpet, so you don't have to worry the next time your little one catches the flu.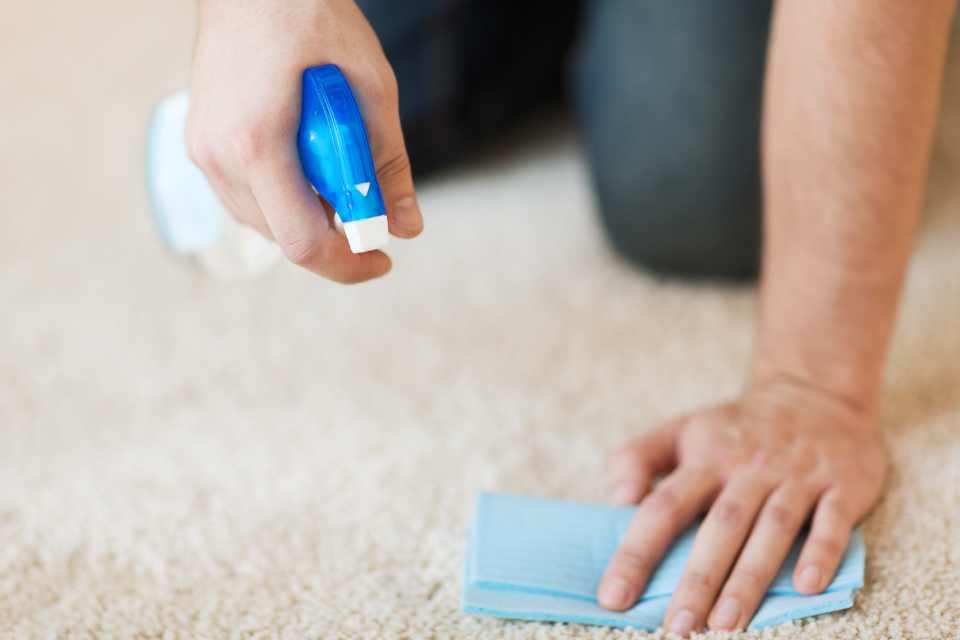 Before we discuss how to remove vomit from your carpet, make sure you stock up on a few essentials such as paper towels, sponges, gloves, and baking powder —and maybe even a few disposable face masks to protect yourself from infection, especially if you're cleaning up sick from a loved one. Don't worry too much about having a specific stain remover or carpet cleaner on hand, as we will take a deeper dive into how to create your own safe cleaning solvents later on.
Can Vomit Permanently Stain Carpet?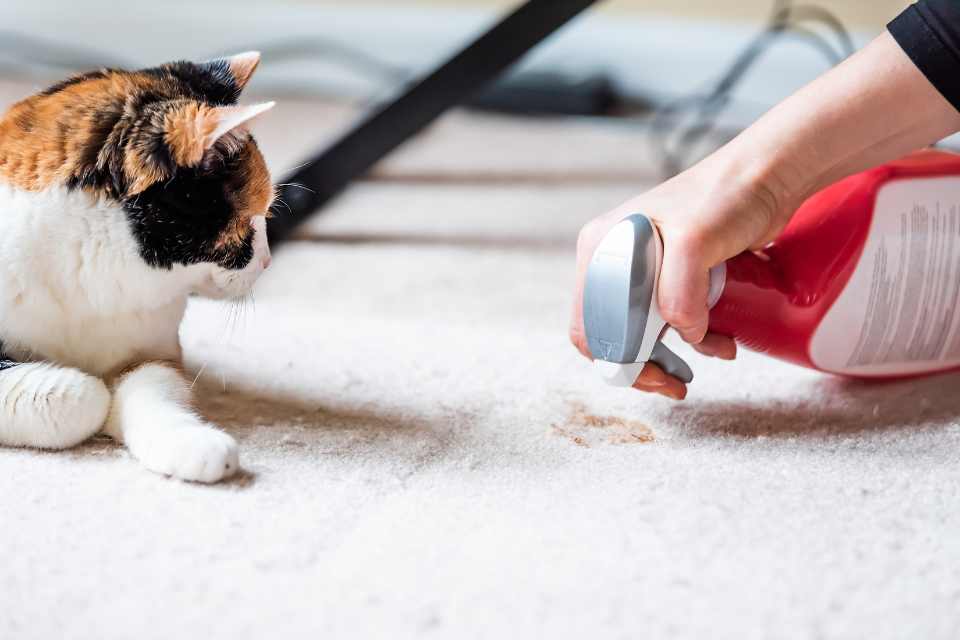 Worried about whether vomit can permanently stain your carpet? Fear not, as our expert insights into carpet stains reveal that swift action and the right cleaning methods can often prevent permanent damage. Vomit contains acidic components that, if left untreated, can lead to discolouration and stubborn stains.
However, our comprehensive guide on tackling carpet stains emphasizes the importance of immediate attention and the use of effective cleaning solutions. By following our step-by-step instructions, you can significantly minimize the risk of permanent staining. With the right approach and timely intervention, your carpet can bounce back to its pristine state, showcasing resilience against even the toughest challenges. Trust our expertise to guide you in preserving the beauty and longevity of your carpet, ensuring that vomit stains become a thing of the past.
Discover the ultimate solution to conquer stubborn carpet stains with our comprehensive step-by-step guide on removing vomit stains, ensuring your carpets look and feel brand new.
A Step by Step Guide: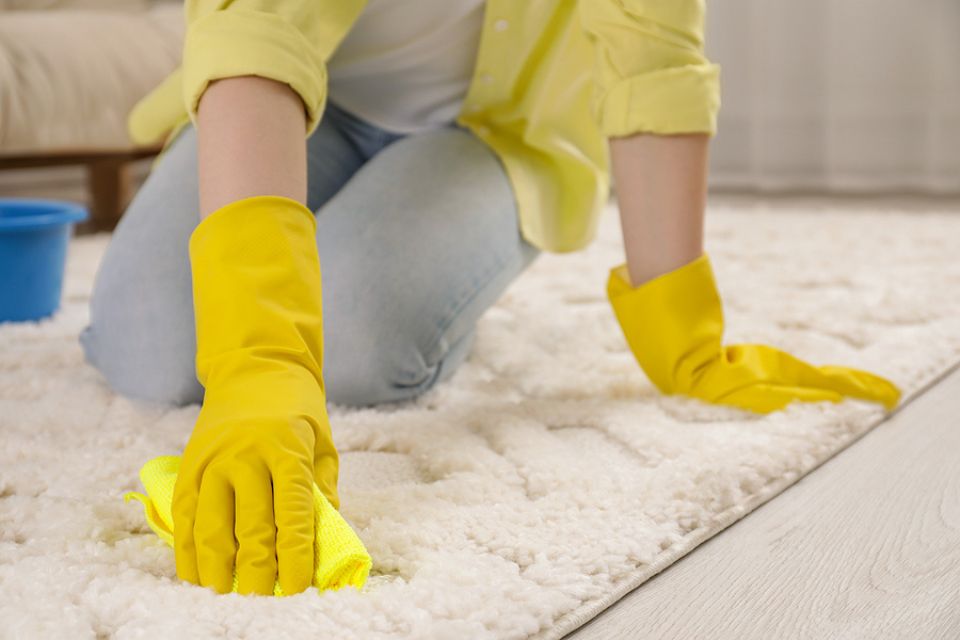 To successfully remove vomit stains, follow our instructions below:
Step 1: Begin by promptly scraping or blotting up any excess spill using a clean paper towel or cloth.
Step 2: Apply a generous layer of dry baking soda over the affected area to absorb and neutralize odors.
Step 3: Employ a careful combination of scraping and vacuuming to remove the now-absorbed baking soda along with any residual particles.
Step 4: Gently apply water using a damp sponge to rinse away any remaining traces of baking soda. Be cautious not to over-wet the area.
Step 5: Keep blotting (not rubbing) to preserve the integrity of your carpet fibers.
Step 6: Introduce our specially formulated pre-soak solution (refer to "Cleaning Solutions") using a damp towel to target and lift the stain.
Step 7: Rinse the treated area with water as per the guidelines outlined in Step 4.
Step 8: Once again, employ the blotting technique for thorough yet gentle drying.
Step 9: Elevate your stain-fighting game by applying our dry powder cleaner (refer to "Cleaning Solutions").
Step 10: Complete the process by vacuuming the treated area, and voila—the stain is gone, leaving your carpet refreshed and spotless!
Cleaning Solutions to Have on Hand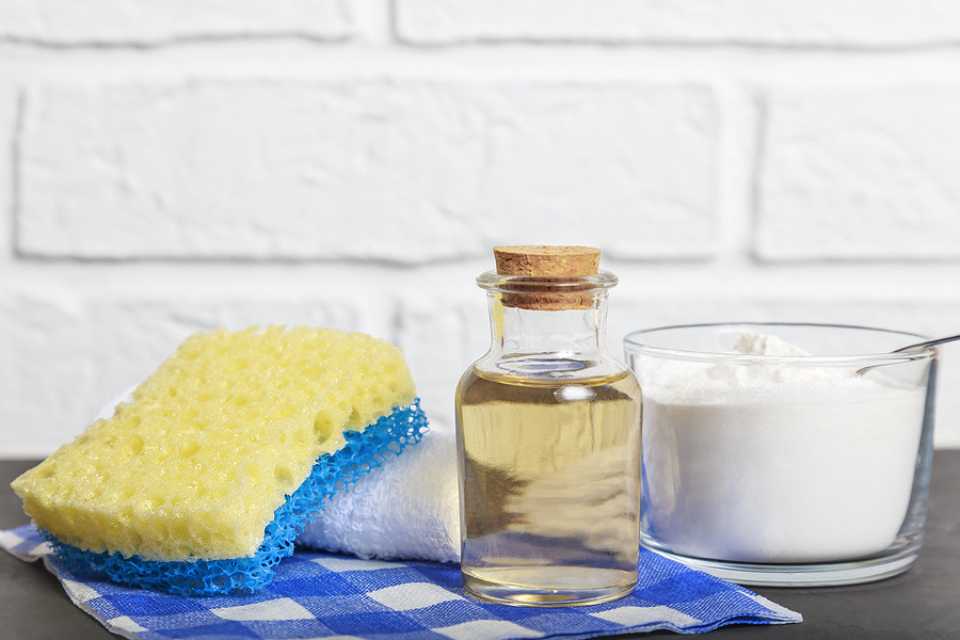 Equip yourself with the ultimate arsenal of cleaning solutions to clean a vomit stain. Our curated selection of cleaning solutions is tailored to ensure maximum efficacy in stain removal.
Some helpful carpet cleaning solution to have on hand includes:
Detergent: Mix 1/2 teaspoon clear dishwashing detergent with one cup of warm water (not hot water).

Pre-soak Solution: To add an extra layer of freshness, mix 1 teaspoon enzyme laundry detergent (such as Axion, Biz, or others) with one cup of water.

Dry Powder Cleaner: Have a dry powder cleaner on standby, such as a natural carpet refresher made with baking powder, for that finishing touch, leaving your carpet spotless and revitalized.

Dry Cleaning Solvent: Find a non-oily, non-caustic type sold as spot removal for garments. *Caution: May be flammable.
Say goodbye to stubborn stains with the power of targeted cleaning solutions, your allies in achieving a pristine, welcoming carpet that stands up to life's unexpected challenges.
*Note: Not all carpet fibers react the same way when treated for stains. Before proceeding with any of the preceding cleaning procedures, we recommend you contact the appropriate fiber company for their suggested maintenance guidelines. Failure to follow these carpet stain removal guidelines may void your warranty. For more information, please contact your Carpet One retailer.
*Note: If your carpet has an Ultra 25a Warranty, you must call 3M directly prior to treating any stain. Failure to do this will void your warranty.
Vomit Carpet Cleaning FAQ
You're not alone in combatting carpet stains! Here are a few commonly asked carpet cleaning questions regarding the removal of vomit stains from carpet:
Is it possible to remove the smell of vomit from carpet?
Banishing the lingering odor of vomit from your carpet is not only possible but entirely achievable with the right strategies. Utilizing a combination of odor-neutralizing agents such as baking soda and specially formulated carpet cleaners, you can tackle the source of the smell with precision. These solutions work to break down and eliminate the odorous compounds, leaving your carpet not only stain-free but also refreshingly scented.
How can I protect my carpet from future incidents?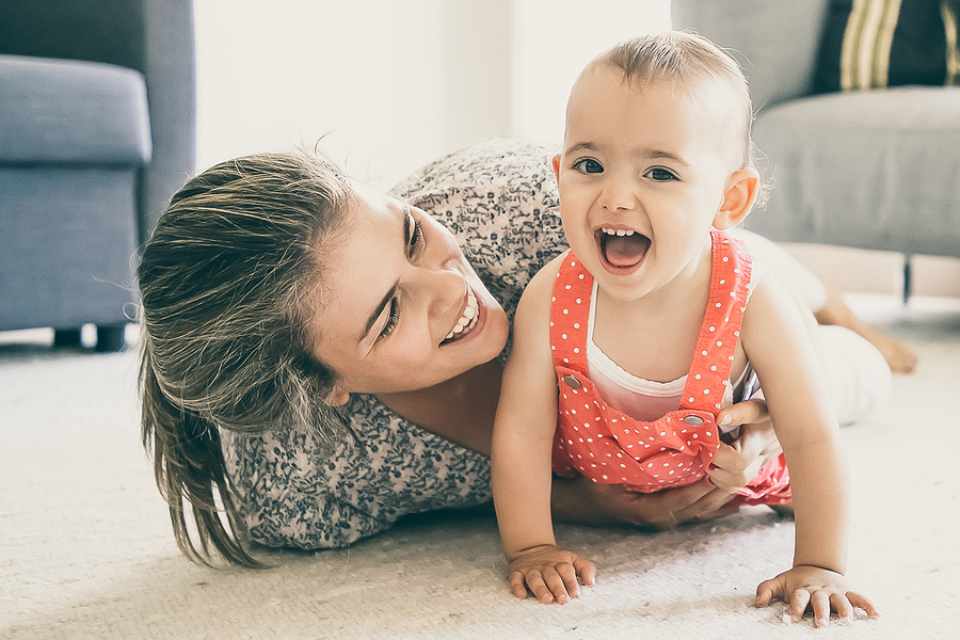 Invest in waterproof carpet products or consider applying a carpet protector spray to create a barrier that repels liquids and prevents them from seeping into the fibers. Many carpet manufacturers sell carpet protectant sprays designed to enhance their products fibers, so consult your local Carpet One Floor & Home expert to find one specifically made for your carpet. Additionally, investing in machine-washable, stain-resistant rugs for high-risk areas provides an extra layer of defense. Most importantly, make sure to clean up messes promptly when they happen.
How quickly should I clean the carpet stain?
When it comes to cleaning carpet stains, speed is your best ally in preserving the pristine beauty of your flooring. The golden rule is to clean a carpet stain as soon as possible to prevent it from setting and becoming a permanent eyesore. Our expert advice emphasizes immediate action—whether it's a spill, pet accident, or other mishaps. The longer a stain sits, the more challenging it becomes to remove.
Have another stain? Check out our carpet stain removal guide or download the Stain First Aid app to get video tutorials on the most common stains.