On Wednesday, August 26th, the Carpet One office in Manchester, NH had the pleasure of receiving a surprise visit from none other than SSG Travis Mills! Travis stopped by to say hello and to update us on the exciting things he and his family have been up to since moving into their smart home in Maine last year.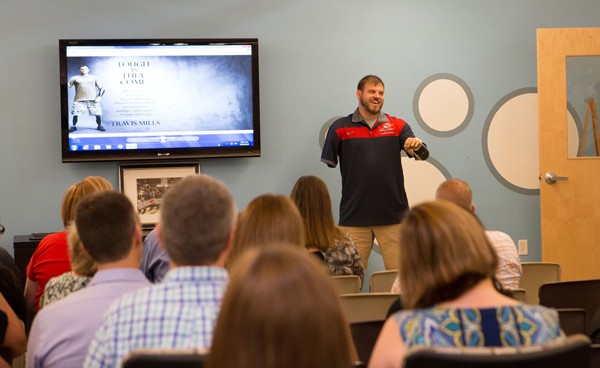 Travis has been speaking at events around the country inspiring others to 'Never give up. Never quit.', he has also been raising awareness about the Travis Mills Foundation - and if that isn't enough - Travis has also just finished writing a book! Tough As They Come tells the story of Travis's remarkable journey as one of five soldiers from the wars in Afghanistan and Iraq to survive a quadruple amputation.
Pre-ordered copies of Tough As They Come will be available October 27, 2015 - get yours today!
Thank you for your visit Travis - it was fantastic to see you, and we hope to see you again soon!