Retired Marine corporal Ronny Porta and his family received the keys to their smart home in Lovettsville, VA on July 3rd. The family chose Lovettsville, VA when they stumbled upon the town a few years ago because they were made to feel fully welcomed them into the community.
Ronny, who is overjoyed to be in his new home, said in an interview with USA Today 'This home was not just built for 'right now', it was built for my future." The smart home was custom built to make life easier for Cpl. Porta, who was injured in Iraq in 2007. A roadside bomb left Ronny's face and much of his body horribly scarred, he lost his right arm and was left with limited use of his left hand. The home has features that will allow Ronny to be able to do more for himself, and feel more independent.
Everything in the home is controlled by an iPad, it has motorized doors, blinds, cabinets, kitchen sink and stove. There is individual temperature control for each room, automated toilets, a back-up generator, a perimeter surveillance system, and phones throughout the home.
The home was built as part of the Building for America's Bravest program. A big thank you to Kehne's Carpet One Floor & Home in Frederick, MD, who donated all of the flooring installation in the home (pictured below).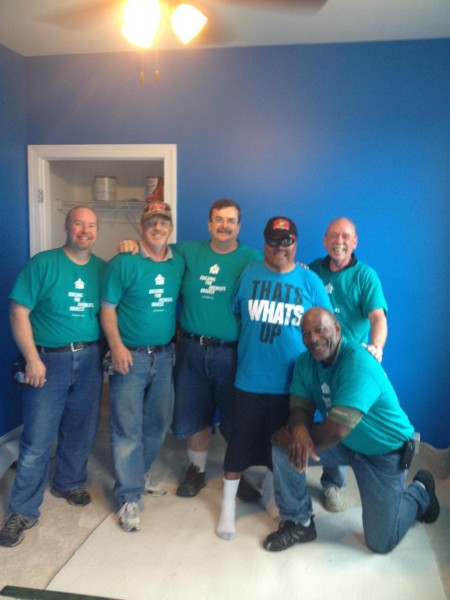 Congratulations and welcome to your beautiful home, Porta family!